Tennis Players: What's Your Opponent's Game Style? What's Your Strategy?
It is very important to figure out the game style of your opponent as early as possible in a match. There are then strategies that you can choose to help give you a competitive edge.
Here are 4 game styles and different ways to develop a plan to play against them.


1. The Aggressive Baseliner
This type of player looks to dictate play from the baseline and wants to move their opponent around the court. They will use their best weapon to finish points whether that being their forehand or backhand. They will also look to attack short balls and usually don't have a problem with making a few unforced errors in order to hit a winner.



What you can do:
Try to hit with depth in the court at least a couple of feet past the service line.
You should also try to vary the height of your shots and use different spins. This will help take them out of their rhythm.


2. The Counterpuncher
This type of player can be a very frustrating to play against. These players rarely miss and can cover the court very well. They look to wear their opponents down with long points and force them to get frustrated and go for too much, which can cause them to make a mistake.



What you can do:
Look to move forward to finish points at the net when you get a short ball.
Being very patient is a must. Wait for the right opportunity to be aggressive.


3. The All Court Player
This type of player can hit every shot in the book and can finish from anywhere on the court. Playing this type of player is obviously tough because they don't have a huge weakness.



What you can do:
If you have a strong weapon, look to use it when you recognize the opportunity.
Try to keep them deep behind the baseline on defense. Try to dictate play and try to control the points.


4. The Serve and Volley Player
This type of player looks to use their serve as the weapon and moves forward to attack at the net. This strategy is seen more in doubles play at most levels. This is not a very common style in today's game due to racket and string improvements.

What you can do:
Make your return of serve positioning deeper in the court to give yourself more time to return.
You can also stand closer in to give your opponent less time to get to the net.
Try to get your return of serve at the server's feet so they have to hit tough, low first volleys.


Depending on the level of play, different strategies may be more effective than others. However, having an awareness of these basic game styles and counteracting strategies can be very useful for improving your game planning. A strong plan will provide you a better chance to exploit your opponent's weaknesses and play to your strengths.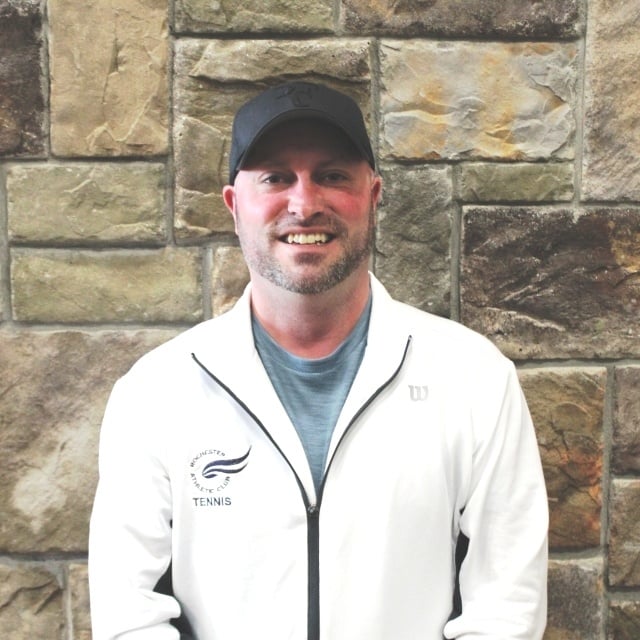 Mike Lipinski
Mike Lipinski has been a certified United States Professional Tennis Association (USPTA) P2 since 2001 and has worked as a tennis professional at the Rochester Athletic Club since 2004. He teaches all levels of classes at the club from youth through adult and has been stringing racquets for 20 years.

Contact Mike Lipinski at (507) 287-9335 ext. 300.
Sign up for our newsletter
By submitting this form, you are granting: Rochester Athletic Club, 3100 19th Street NW, Rochester, Minnesota, 55901, United States, http://www.racmn.com permission to email you. You may unsubscribe via the link found at the bottom of every email. (See our Email Privacy Policy for details.)