Main Basketball Gyms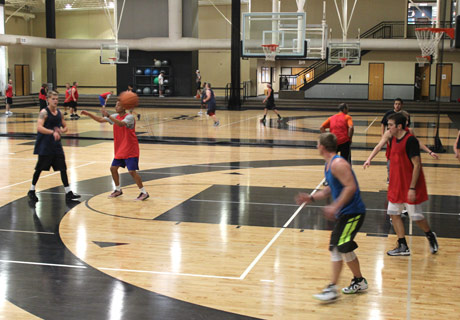 Whether shooting around for fun, or for competitive play in a pickup game, the basketball courts at the Club are a great place to burn off stress and enjoy being active. We feature three college-sized hardwood courts, cushioned underneath to put less stress on your joints.
Adult Pick-up Basketball
Reservations to play can be made up to 72 hours in advance through the RAC app or the Activities Desk. Some courts are reserved for pick-up basketball during the following times:
M/W/F (23+) 5:00 am - 7:00 am*
11:00 am - 1:00 pm
T/TH (18-22) 11:00 am - 1:00 pm
Saturday (23+) 9:00 am - 12:00 pm

*Reservations are not needed for 5:00 am - 7:00 am times.
Neighborhood Gym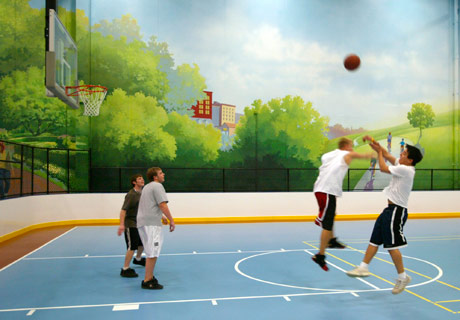 This is a great place for kids to play basketball or burn off energy in other active play. Baskets can be lowered to accommodate younger children.
Adult pick-up soccer is also played in this area. For more information, look on the Other Sports webpage.