Massage therapy services are available to the public.
Schedule a massage by calling the Activities Desk: (507) 287-9300
HydroMassage
Treat yourself to a 10-minute self-care break! Feel the soothing benefits of water, heat, and massage while conveniently remaining clothed and comfortably dry. Our HydroMassage beds use heated water to provide a relaxing, rejuvenating experience. Enjoy a massage before your workout to loosen tight muscles, after as a final cool down, or as a relaxing break, anytime.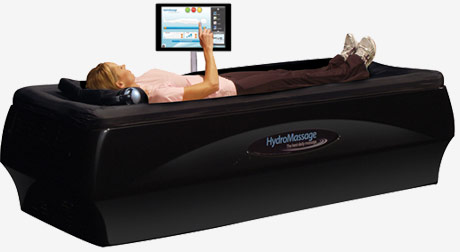 The benefits of HydroMassage include:
Provides temporary relief of minor aches and pains
Reduces level of stress and anxiety
Deep relaxation provides feeling of well being
Increases circulation in local areas where massaged
Relieves muscle soreness, stiffness, and tension
HydroMassage Subscription Package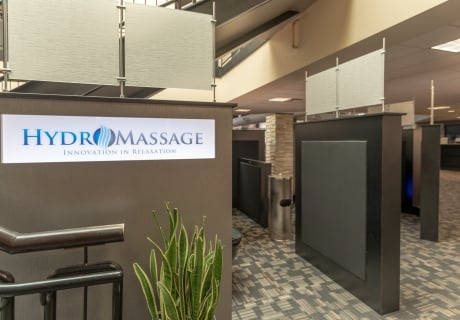 The HydroMassage subscription package makes it easy to add the benefits of HydroMassage to your daily routine. For a monthly fee, subscribers are allowed one, 10 minute HydroMassage session per day.
HydroMassage Prices
10-Minute HydroMassage - $5 plus tax
HydroMassage Subscription Package - $15 plus tax
Stop by the Activities Desk to give HydroMassage a try!
Massage Therapy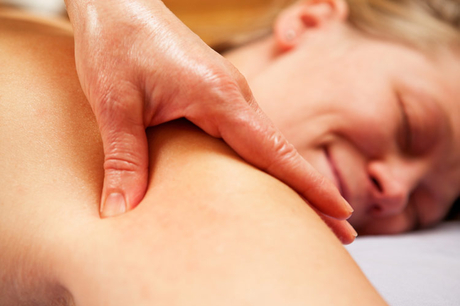 Our professional massage therapists offer a variety of techniques to relax, heal, and revitalize. Each massage is customized to your needs and will leave you feeling pampered and renewed.
In addition to relaxation, massage therapy has other benefits including:
Relieves physical and mental fatigue and stress
Enhances the function of joints and muscles
Improves circulation and general body tone
Reduces blood pressure
Improves posture
Massage Prices
15 Minute Chair - $25
15 Minute Table - $25
30 Minute Table - $54
45 Minute Table - $64
60 Minute Table - $79
75 Minute Table - $92
90 Minute Table - $104
Save 15-20% by purchasing a package!
More information can be found in the "Massage" category of the Schedule of Activities.
Massage therapy services are available to the public. To schedule a massage contact the Activities Desk by calling (507) 287-9300.