Your Member Login
Setting up a Member Login allows you to gain access to Member Online Services. Once logged in, you can make a payment and view and/or update your account information using your computer or mobile device.
The account information available includes: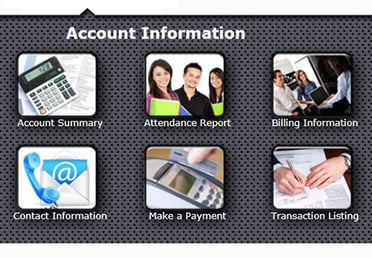 Account Summary – View and change some of your account information.
Attendance Report – View your club check-ins.
Billing Information – View which autopay account you have set up.
Change Password – Change your Member Login password.
Contact Information – Update your contact information (If changing email see Perkville FAQ below).
Make a Payment – Make a payment with a credit card.
Transaction Listing – View the transactions processed on your account for a given day or date range.
Statements – View your monthly statements.
Reservation Report – View any court or massage reservations that you have set up.
Series Sales – View usage of currently active (or past) packages of services you have purchased.
Within each account information option only the fields with a white background may be updated. The information in the gray fields cannot be adjusted online.
Member Login FAQ: