Something I have heard recently is that people who aren't as familiar with exercises and working out with machine/free weights generally shy away from joining a gym because it must only be for individuals who are in great physical shape.
I have also heard of people who go as far as signing up for a gym membership but fear of being the "worst one" causes them to never even use their membership. Both of these situations are unfortunate, as the gym can be just the place they need to help them make progress toward their goals.
I believe the gym is not just for people who are in great shape. The gym is simply a tool for someone to use to help them continue to improve their health. So whatever that means to someone - whether it's training for an upcoming 5k race, losing/gaining weight, off season training as an athlete, or just for overall fitness, the gym is for everyone!
At the RAC we pride ourselves in being a health club that is accessible and meets the goals of not just a few people, but of all of our members. From swimming, to ellipticals/treadmills, free weights and kettlebells, there is something everyone can enjoy. We all want to make you feel comfortable here and I encourage people to not be afraid to ask a trainer for suggestions. Also, don't be intimidated by the people working out around you. Everyone is doing their own thing and no one working out is really paying as much attention to you as you think.
What to Do
Maybe you have a membership but you don't come in often because you simply don't know what to do once you get here. As a personal trainer, many people ask me: "What is the best workout? What am I supposed to do?" The best part (and truth) is there is no one perfect workout. It really depends on each person - what your goals are, what you enjoy doing, and what makes your body feel good.
Anything involving physical activity is going to improve your health. There is no right or wrong workout. There is a right or wrong way to do exercises but we have lots of trainers working on the floor who will be happy to answer your questions, provide some insight, and make sure you are exercising in a safe way. Never hesitate to ask us questions, we would love to be able to help you!
So come and try swimming laps in the pool, give a group fitness class like dance blast or PiYo a try, pick up a basketball and shoot hoops with your kids or by yourself. Don't worry about what other people think, we are all here for the same reason, to enjoy our health and to continue to improve it! No matter if you work out twice a day or have never been on treadmill, just know we are happy to have you here and you should feel the same amount of freedom to use our facility as the "regular" gym goers. In fact, if you keep coming, soon you will be one of the "regulars".
Keeping It Fresh
With workouts, try to change it up over time, especially if you are more experienced and fit. If you run, go for a long slow run one day and then maybe try some sprint intervals the next. For strength training, try a workout using only your own body weight and a jump rope, then come in the next time and try a kettlebell circuit and TRX bands. Keep changing it up, not only does it keep it fresh and exciting for you, but our bodies have the amazing ability to adapt to whatever we continue to do.
If you don't change it up over time the adaptation principal can work against you. Repetition of the same workout can lead you into a natural plateau and your progress may start to stall. To avoid this, try new things! Keep it fresh, keep changing it up. If you need ideas, ask a trainer. We would love to help you!
Making Time
Some people feel they don't have the time. They feel that work takes up so much of their life that they have no energy left for exercise. I understand the feeling, but to put it simply, we have time for what we make time for - for what is important to us.
I went to Europe this summer and while I was there I spent a great amount of time walking, hiking, kayaking, and swimming. Overall, I also saw exercise much more as a part of daily life there than we would normally see here in America. I also got a chance to talk with the local people about the working hours and work environments of their country. The majority of Europeans I spoke with agreed that in their jobs they are highly encouraged to take time out to be with their families, and also importantly - to get exercise and to take care of their health.
The logic behind their thinking is that with quality rest comes quality work. If you take time to take care of your body, you will be able to increase your productivity while on the job. Getting exercise releases endorphins into your body, provides mental clarity, and reduces overall risk of illness and disease. Even a 30 minute bout of physical exercise each day can lower your risk for heart disease according to the American Heart Association.
So maybe this means walking an extra block to work, taking a hike with your family on the weekend instead of staying in and watching TV, or maybe it means biking to the gym if you live nearby. You don't need to completely flip your life upside down and you don't have to go crazy and get up four hours earlier to hit the gym. Even small steps towards better health can add up. Find ways to incorporate exercise into your lifestyle as it is. Don't feel guilty for making your health a priority.
Exercise Is for Everyone
Exercise is available in so many different forms and is an important part of our health just as much as eating right and going to the doctor or dentist each year. Don't be afraid to try something new - we are all beginners at something! Ask the trainers questions if you need help or if you are unsure. They are here to ​help you. Find the time to get some physical activity in each week, even if it's only 30 minutes at a time. Lastly, remember that the ability we have to move our bodies is a gift, don't take your health for granted: you only have one life, live it well!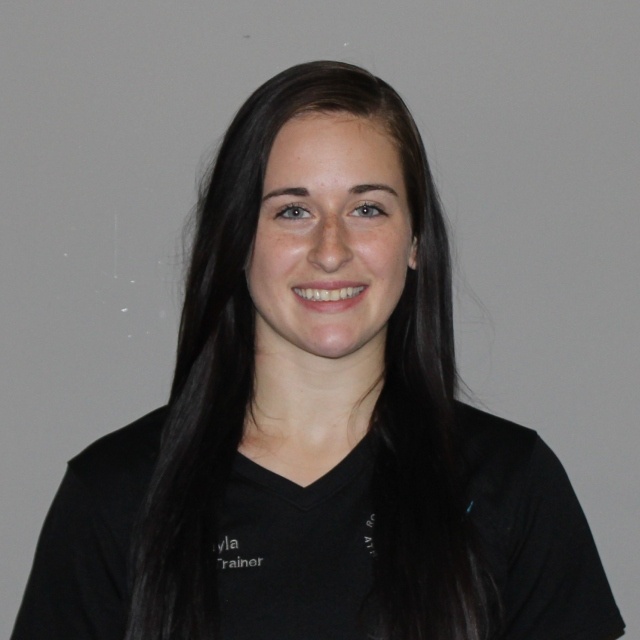 Makayla Krajewski
Makayla is from Minocqua, Wisconsin and moved to Rochester in 2001. She is a competitive figure skater and a U.S triple gold medalist, 2018 Regionals Silver Medalist, and 2019 MN State Bronze Medalist. Away from work, Makayla enjoys travelling, hiking, good food, friends, and adventures of all kinds.

Contact Makayla Krajewski
Sign up for our newsletter
By submitting this form, you are granting: Rochester Athletic Club, 3100 19th Street NW, Rochester, Minnesota, 55901, United States, http://www.racmn.com permission to email you. You may unsubscribe via the link found at the bottom of every email. (See our Email Privacy Policy for details.)