Many of you may have seen trainers or other members at the RAC using foam rollers and wondered why they are using them. Foam rolling has numerous benefits including improved flexibility, muscle recovery, movement efficiency, and pain reduction (Penney, 2013). Through stress, training, overuse, underuse, movement imbalances and injuries myofascial adhesions can form (McGrath, 2013).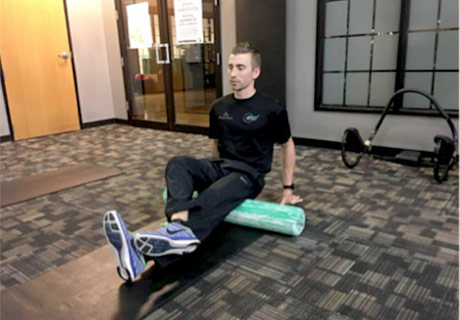 Foam rolling is a technique of self-myofascial release to break down these adhesions. These adhesions reduce the elasticity of soft tissues and can cause permanent change in the muscle. Self-myofascial release focuses on alleviating these adhesions and restoring optimal muscle motion and function (Penney, 2013).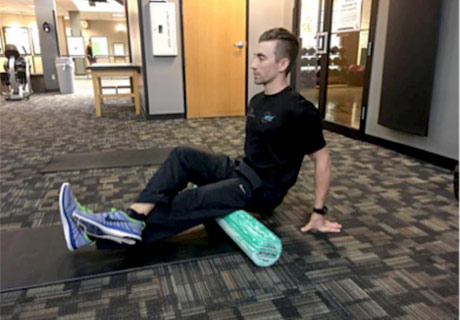 Foam rolling can be performed prior to stretching (after workout) to improve the tissues capability to lengthen. It can also be done as part of a cool down, or done lightly prior to exercise if there are any specific spots that may have excessive tension (Mcgrath, 2013).
Most people will be able to foam roll on their own after being shown how to do it properly, but as with all exercises if you have any medical conditions you may need to see a medical professional before foam rolling. If you would like to see how to foam roll please contact one of our personal trainers who can set up a session with you and show you how to foam roll correctly.
References
Penney, Stacey. (2013). Foam Rolling- Applying the Technique of Self-myofascial Release.
McGrath, Chris. (2013). Why You Should Be Foam Rolling.
Sign up for our newsletter
By submitting this form, you are granting: Rochester Athletic Club, 3100 19th Street NW, Rochester, Minnesota, 55901, United States, http://www.racmn.com permission to email you. You may unsubscribe via the link found at the bottom of every email. (See our Email Privacy Policy for details.)