Top 10 Ways To Improve Your Child's Tennis This Summer
Since summer is here and both our indoor and outdoor tennis courts are open, the time is right for a Top 10 List for the best ways to improve your child's tennis skills. While there may be a break in the book learning, summer is a fantastic time for your child to improve his or her tennis skills. Let's look at some of the best ways to improve your child's game.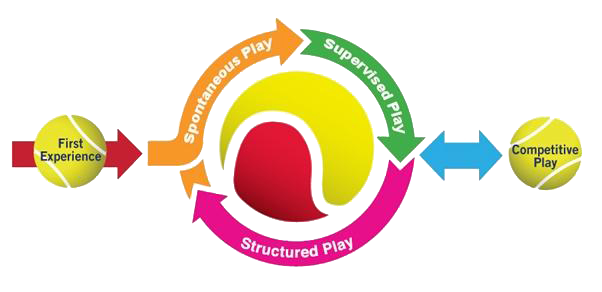 Go outside and play ANYTHING! Fitness, agility, and balance skills will enhance your child's athletic development. These skills can be learned on the playground, on the playing field of virtually any team sport, in the dance studio, or anywhere else where your child can simply move!
Allow for spontaneous play. Let young children experiment with the tennis racquet and the appropriate color tennis ball. Let them roll the ball; let them balance the ball; let them throw the ball…whatever helps them explore the game.
Play catch! It doesn't matter if it's a playground ball, a baseball, or a football. Throwing is directly related to the service motion, and catching develops hand-eye coordination.
Read an age appropriate book about tennis. Book learning and tennis can coincide! Suggestions include:

The ABC's of Tennis (by Cherly Lagunilla) – young children
Murphy Bear's Tennis Lesson (by Maura Moynihan) – young children
Tennis Anyone? (by Shane McG) – young children
Let's Play Tennis (by Patricia Egart) – young children/early elementary
Sports Bear: A Day at the Tennis Court (by Laura Graham) - young children/early elementary
Alley Learns Something New (by Patricia Egart) – early/middle elementary
Alice the Tennis Fairy (by Daisy Meadows) – early/middle elementary
The Kid from Courage (by Ron Berman) – middle/late elementary
Arthur Ashe – Young Tennis Champion (by Paul Mantell) – late elementary
Breaking Back: How I Lost Everything and Won Back My Life (by James Blake) – teen/adult
Open (by Andre Agassi) – teen/adult
Days of Grace (by Arthur Ashe) – teen/adult

Watch tennis with your child on TV. Summer is a great time to watch your favorite pros during the French Open, Wimbledon, and the US Open. Don't make watching feel like school! Turn on the TV and let your child watch as much or little as they'd like. Answer questions, but don't pester your child with adult-level analysis.
Make sure you have appropriate sized equipment! The success in

R

*

O

*

G

*

Y

Tennis stems from the fact that the racquets are small enough to manage and the balls bounce the proper height for our younger players. Rushing to the next level ball or an adult sized racquet will stunt rather than enhance your child's short and long term tennis development.
Register your child for Group or Private Lessons! Although free play is important, skill development from a qualified tennis professional establishes a strong tennis foundation. This year the RAC Tennis Department will also offer three different week-long, half day tennis camps for even our youngest players. Specifics can be found in the RAC Spring/Summer Schedule of Activities which is available on our webpage and at the Activities Desk!
Pick up a racquet and learn the game yourself! You will not only learn a fun and challenging lifetime sport, but you will better understand the skills, vocabulary, and learning progression that your child is learning.
Register your child for a Play Day or a 10 & Under Tournament. The Rochester Athletic Club offers frequent Play Days which allow your child to drill and begin point play or matches in a safe, positive manner while spending time with their friends.

R

*

O

*

G

*

Y

Tournaments are also available for our Orange and Green Ball players.

…and the NUMBER ONE way to help your child's tennis development (drum roll….)


Love and encourage your child! Each child develops at his/her own pace! Congratulate your child on effort, sportsmanship, and integrity rather than merely on results. When a child feels the unconditional support of parents, there is no limit to their achievement and the enjoyment that tennis can bring.
Happy Summer, and see you on the courts!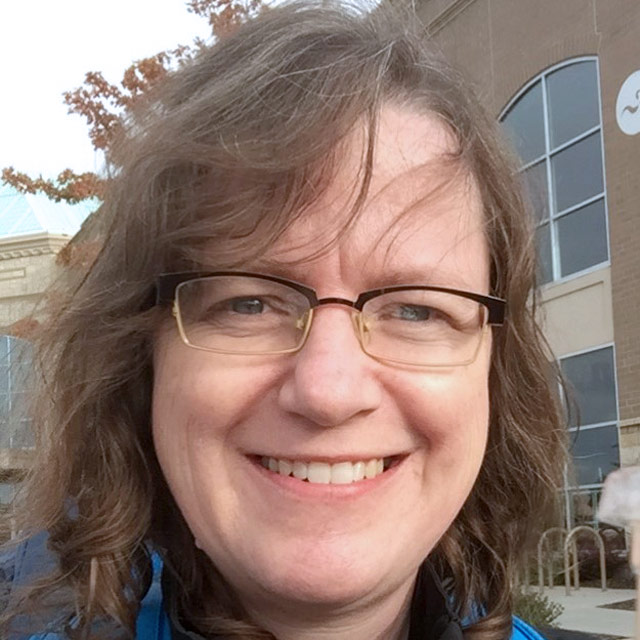 Sabine Tetzloff
Sabine Tetzloff, RAC Tennis 10 & Under Coordinator, has a Ph.D in Biomedical Sciences. Eventually she opted to leave the science field in order to spend more time with her kids. Sabine began playing tennis as an adult as a form of rehabilitation after a car accident and fell in love with the game. She has been a member of the RAC Tennis Department since 2008.

Contact Sabine Tetzloff at (507) 287-9308.