Individual Personal Training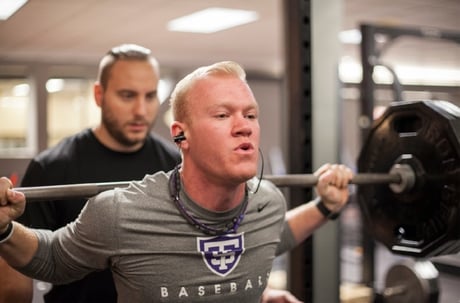 One of the best investments you can make on your path to a healthier lifestyle is adding the guidance of a fitness professional. Personal training is an effective way to gain the direction and motivation needed to reach your goals safely and more quickly. Wherever you are on your fitness journey, we offer high quality, fully customized training designed specifically for you.
If you have questions, please contact our Fitness Director, Steve Boring at (507) 287-9312 for more information.
Packages of Individual Personal Training sessions are available at a discount. More information can be found at the beginning of the Healthy Lifestyles section in the Schedule of Activities.
Small Group Personal Training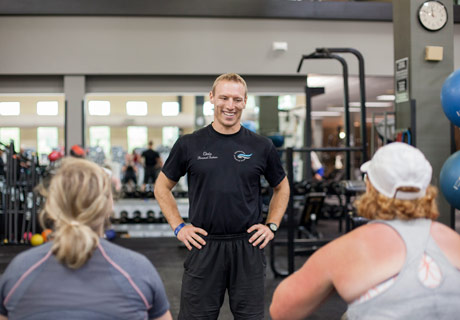 Groups of 2-3 individuals may share the cost of a trainer and receive private small group instruction. Scheduling in a small group with others is a great way to progress together, help hold each other accountable, and make sure exercising makes it into your schedule. Find your group, select a trainer, and get on a healthy mission with your friends. Benefit from the fun, energy, exercise variety, and practical experience that a personal trainer can bring to the mix.
Schedule through your trainer, or if you are new to personal training contact our Fitness Director, Steve Boring at (507) 287-9312 for more information.
Adult Fitness Classes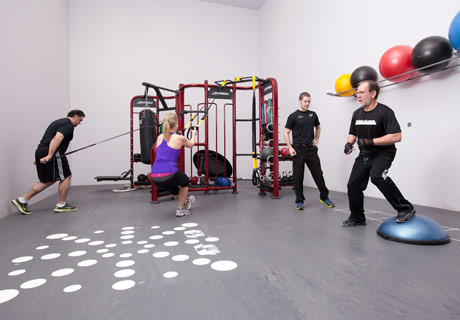 For those 18 and older, another opportunity to work with a personal trainer is to take an Adult Fitness Class. Enjoy the energy and camaraderie of working out with others. Along with the benefit of having a trainer design the workouts and lead the class, many of these classes also allow members to take advantage of the unique equipment options found only in our Personal Training Studio. This studio may only be used when working with a personal trainer. Depending on the class, you may be able to join an existing class or gather together a group of friends and set up a new class.
Some examples of classes that are offered throughout the year include:
Kettle Advantage - a kettlebell based class for beginners to intermediate
Total Body Transformation - a boot camp style class based on functional movements
Triple Threat - a class based around three types of exercise balls: the swiss ball, BOSU, and medicine balls
TRX - Suspension training
BLAST 30 – BLAST stands for Back, Legs, Abs, and Shoulder Training and all these areas are worked within this 30 minute class. You can also create your own specific BLAST 30 class!
Find all opportunities for adult fitness in the Adult Fitness section of the Schedule of Activities.