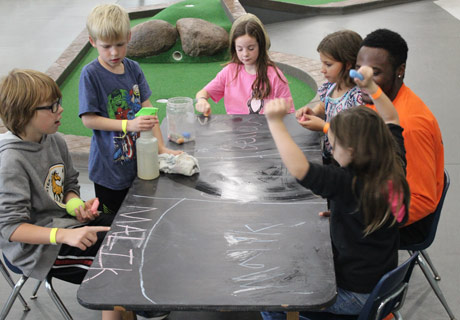 Designed just for kids, both kids and parents alike love the special events at the Rochester Athletic Club.
Whether enjoying theme parties, gaining fun new experiences, building bonds and memories, or celebrating the season, Kids Events rock!
Breakfast With Santa
Date Nights
Experiential Camps
Birthday Parties
Holiday Parties
Holiday Shopping Nights
Ice Cream Socials
Laser Tag
Pajama Parties
Seasonal Parties
Father/Daughter Valentine's Dance
Sport Camps
Summer and School Break Camps
Swim Parties
Tennis Fun
Theme Party
See Page 2 of the Schedule of Activities for a list of youth activities and the ages for which they are available. Go to the pages indicated to find activity descriptions and times offered.
Inflatables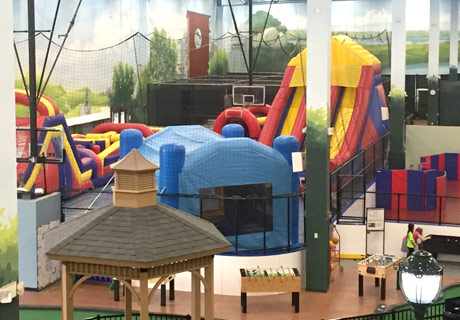 Minnesota winters are long. To combat cabin fever, we get out the inflatables two weekends per month, November through March. Located in the Neighborhood Gym, kids can jump in the giant bouncy house, tackle our 64-foot-long obstacle course, or cruise down the 22-foot-high slide. Just like the Neighborhood, it is included with membership.
See inflatable dates and times in the Schedule of Activities under Events for Kids.
Kids Calendar