Never Miss a Workout While Traveling Again
Are you ever on road for travel or vacation and either miss the feeling of your workouts or feel guilty about not being able to get to them?
Or, perhaps something came up during your day and you don't have enough time to make it into the gym for your workout?
I have good news for you, now you don't have to! I'm going to outline a simple workout that can be easily done in a hotel room or almost anywhere. It will allow you to keep working out until you can make it back to the gym for a regular session. This workout can also be a great supplement to your current workout routine and can be added in on your off days as it won't cause much muscular damage and will keep your muscles working.
All you will need is your own body and at least one resistance band (having more than one will give you more variety for difficulty). Resistance bands are a great option for on the go workouts because of the little amount of space they take up, allowing them to easily be packed in a suitcase. They also allow for the ability to quickly change the difficulty of resistance by stretching them further and adding tension. If you don't already have them, bands are inexpensive and can be purchased at a sporting goods store or online.
This is a quick, roughly 15 minute, full body workout that can be done daily in order to keep your muscles stimulated.
For these exercises you will need to hook the band around something sturdy and secure that is about chest to waist height. For example, a railing or possibly a door handle. Some resistance bands also come with an additional piece that can be put in a door frame to provide a solid anchor for your band.
The workout is designed to be done using super-sets, meaning that you will switch off between two exercises with no rest between the two. Perform 3 sets of the two exercises and then move on to the next two exercises.
NOTE: This workout will not "get you shredded" or "melt the fat". Instead it is intended to keep your body maintained while you are away from the gym. It will help to keep you progressing the next time you make it back into the gym, where your foundational workouts occur.
Superset 1:
1A: Band Rows 3x12 reps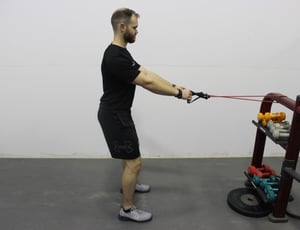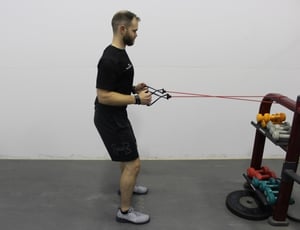 1B: Body Squat 3x12 reps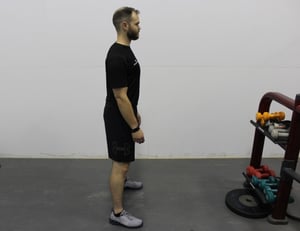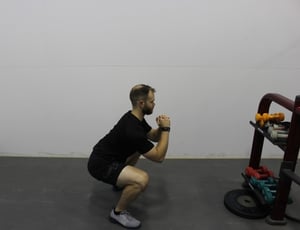 Superset 2:
2A: Band Chest Press 3x12 reps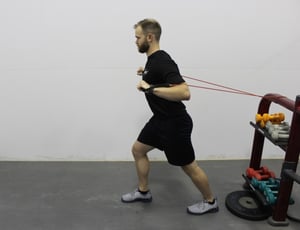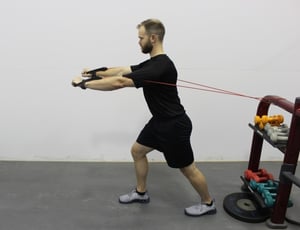 2B: Band Side Twist 3x12 reps each side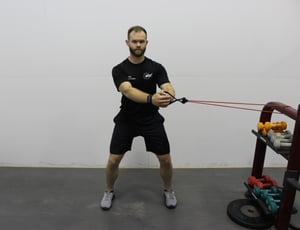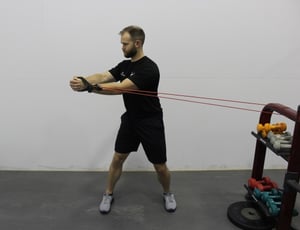 Superset 3:
3A: Band Pull Apart 3x12 reps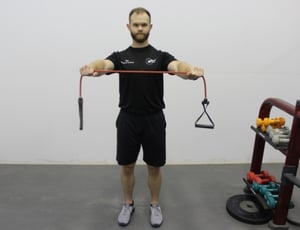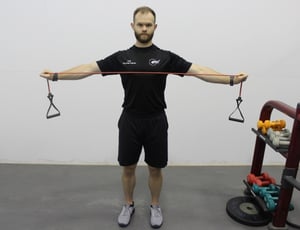 3B: Band Bent Over Triceps Kickback 3x12 reps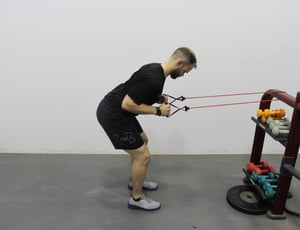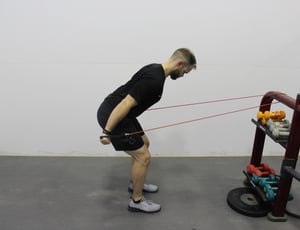 Superset 4:
4A: Band Lateral Raise 3x12 reps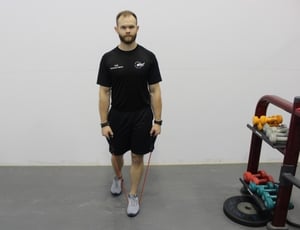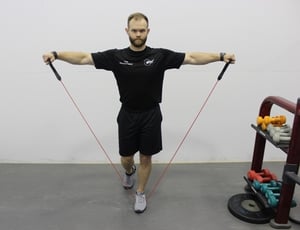 4B: Band Bicep Curl 3x12 reps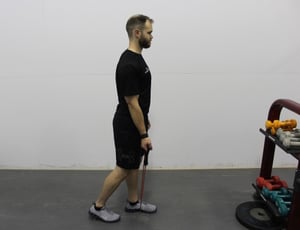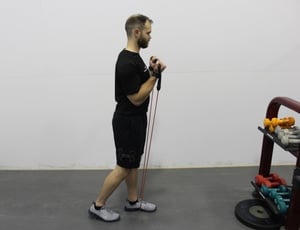 Superset 5:
5A: Bridge 3x12 reps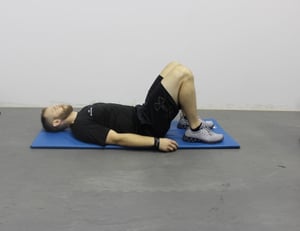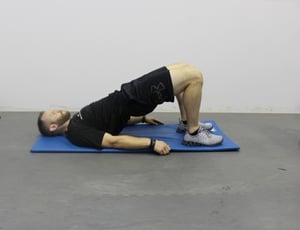 5B: Plank 3x20-30 seconds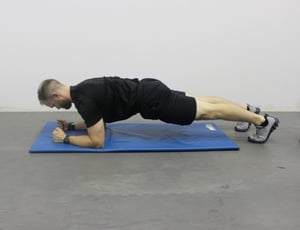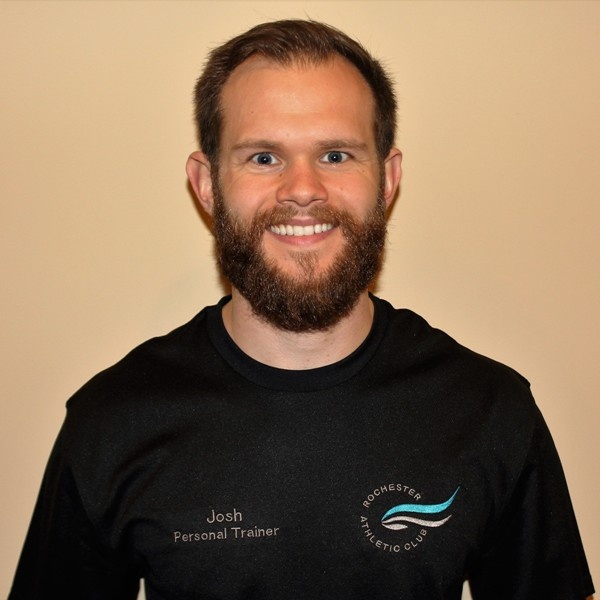 Josh Lewis
Personal Trainer Josh Lewis M.Ed., NSCA CSCS has a Bachelor's degree in Kinesiology from UW-Eau Claire and a Master's degree in Kinesiology from the University of Minnesota. When he's not at the gym he enjoys hiking, camping, fishing, hunting and watching sports with family and friends. Josh's love for being active, along with the enjoyment he receives from helping people reach their goals, is what led him to become a Personal Trainer.

Contact Josh Lewis at (507) 287-9335 ext. 351.
Sign up for our newsletter
By submitting this form, you are granting: Rochester Athletic Club, 3100 19th Street NW, Rochester, Minnesota, 55901, United States, http://www.racmn.com permission to email you. You may unsubscribe via the link found at the bottom of every email. (See our Email Privacy Policy for details.)